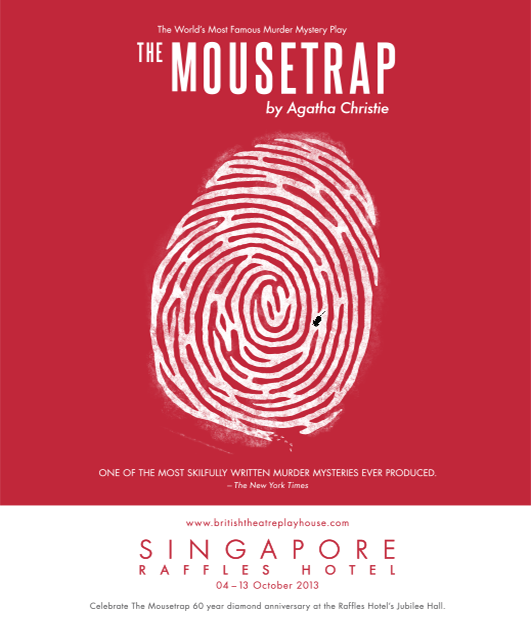 The Mousetrap by Agatha Christie
The world's longest running play was a sell-out on its British Theatre Playhouse tour to Singapore and Kuala Lumpur and also enjoyed great success in Bangkok. We were proud to be part of the worldwide, 60th year diamond anniversary celebrations of the continuous run of the play since its opening in London in 1952.
4 October 2013
Opening Night in Singapore
The opening night of The Mousetrap at the Jubilee Hall Theatre was an outstanding success in the presence of Sir Stephen Waley-Cohen, owner of "The Mousetrap" worldwide. 

Indeed the entire Singapore run of thirteen performances saw a total sell-out before the show even opened!
10 October 2013
Charity Gala Performance and Dinner
The President of the Republic of Singapore, His Excellency Tony Tan and his wife, Mrs Mary Tan, the British High Commissioner HE Antony Phillipson and his wife, Mrs Julie Phillipson, the new EU Ambassador HE Dr Michael Pulch, business leaders, dignitaries and distinguished guests attended our charity gala performance and dinner in aid of HCA Hospice Care and the event raised a total sum of $80,000.