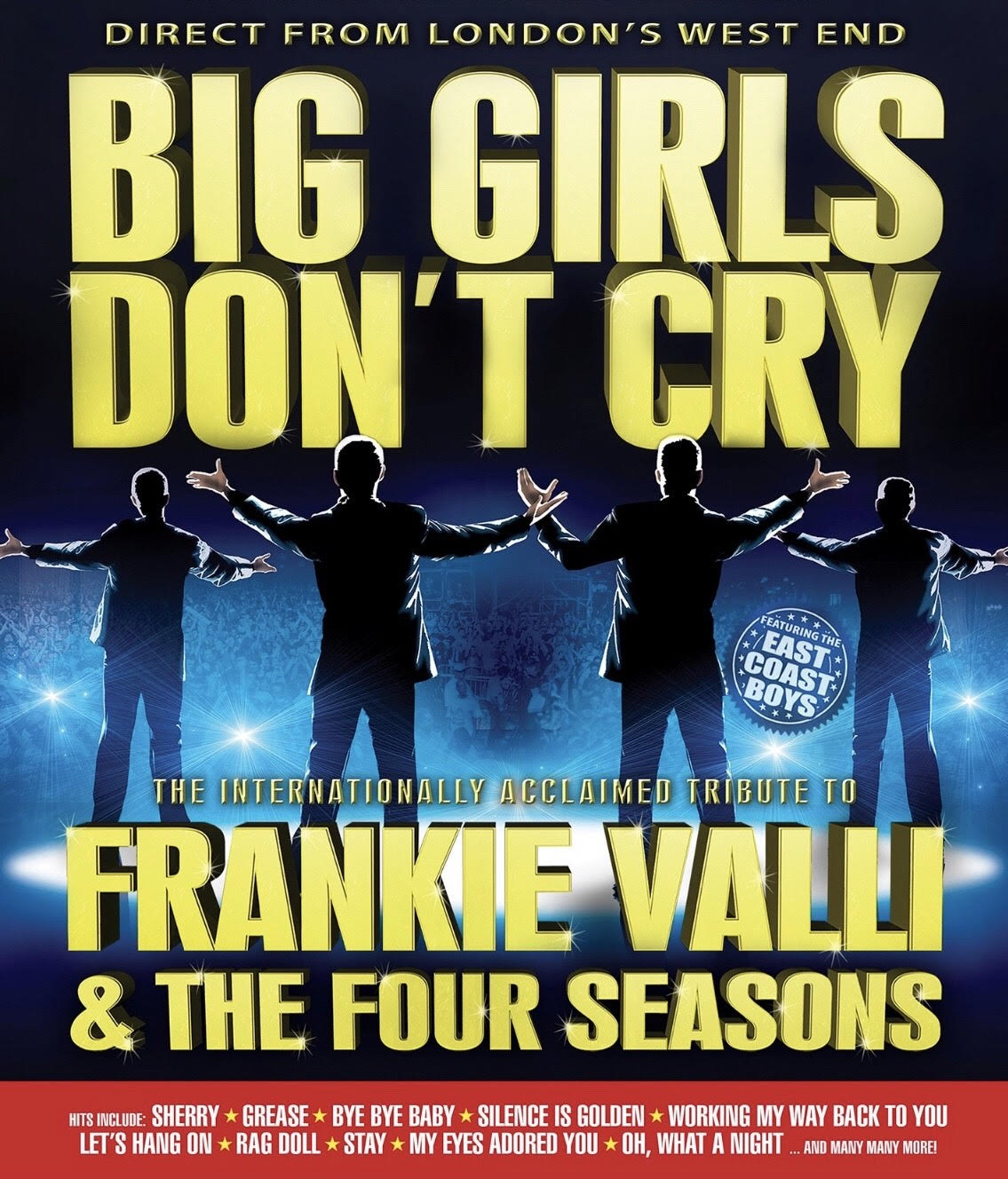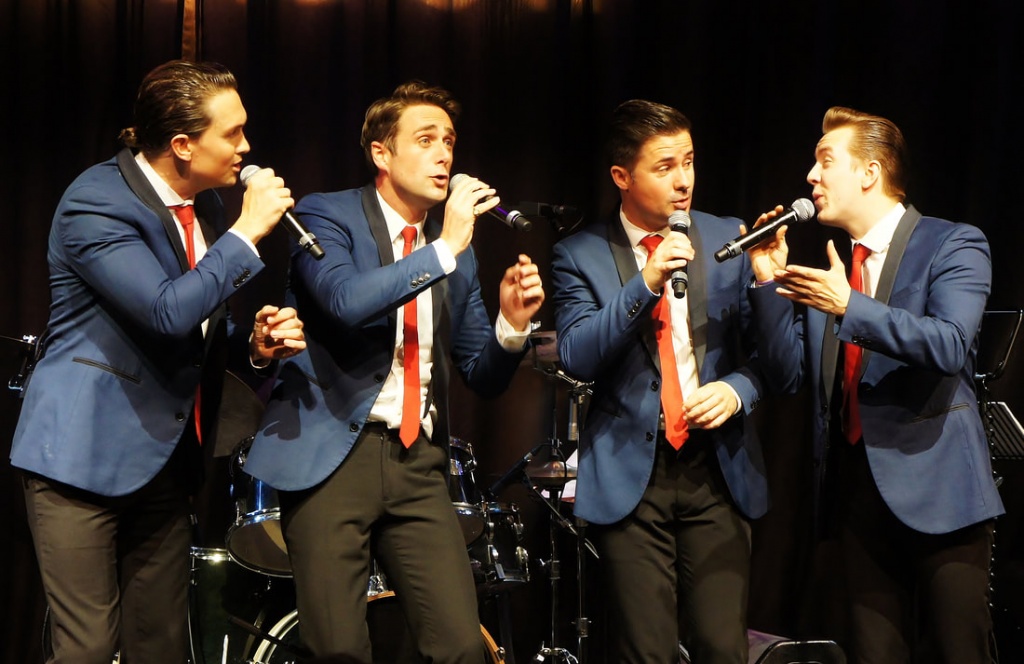 OUR NEXT SHOW
BIG GIRLS DON'T CRY
Catch the iconic music that propelled Frankie Valli and The Four Seasons into superstardom!

BIG GIRLS DON'T CRY is a fun, energetic, engaging and pitch-perfect, internationally acclaimed musical tribute to Frankie Valli and The Four Seasons. Frankie Valli and The Four Seasons music was prominent throughout the 60s and 70s, and in recent years, their music has had a resurgence through the award-winning musical, Jersey Boys. With a tightly choreographed performance that features four London's West End performers, the cast will take on the personas of Frankie Valli and The Four Seasons, singing and telling the story, and the audience is wonderfully engaged during the performance. They can sing along, hum, dance and have a good time as they always do with every show that has toured nationally and internationally.
The show has performed many times in London's West End during its 15 years, including at the Lyric Theatre, the Dominion and the Savoy Theatre, and tours the major UK regional theatres, year in and year out.

BIG GIRLS DON'T CRY - BTP "ART FOR CHARITY" GALA dinner and show on Friday 21st October 2022
The Evening
The evening will open with a champagne reception followed by a sit-down dinner and the show, Big Girls Don't Cry. This glamorous dinner event for a meaningful cause will be graced by the British High Commissioner, H.E. Kara Owen and by those many of you in Singapore that enjoy a wonderful evening of live entertainment. Your participation will change lives, help disadvantaged children and uplift our youth community. Limited tickets left! Call +65 6449 4855 or email info@britishtheatreplayhouse.com to book your tickets. Gold table SGD7K (10 tickets) or SGD700 per ticket. We will donate 30% of the gross ticket sales to The Rice Company Ltd. with IPC status, and you will be eligible for a 250% tax exemption.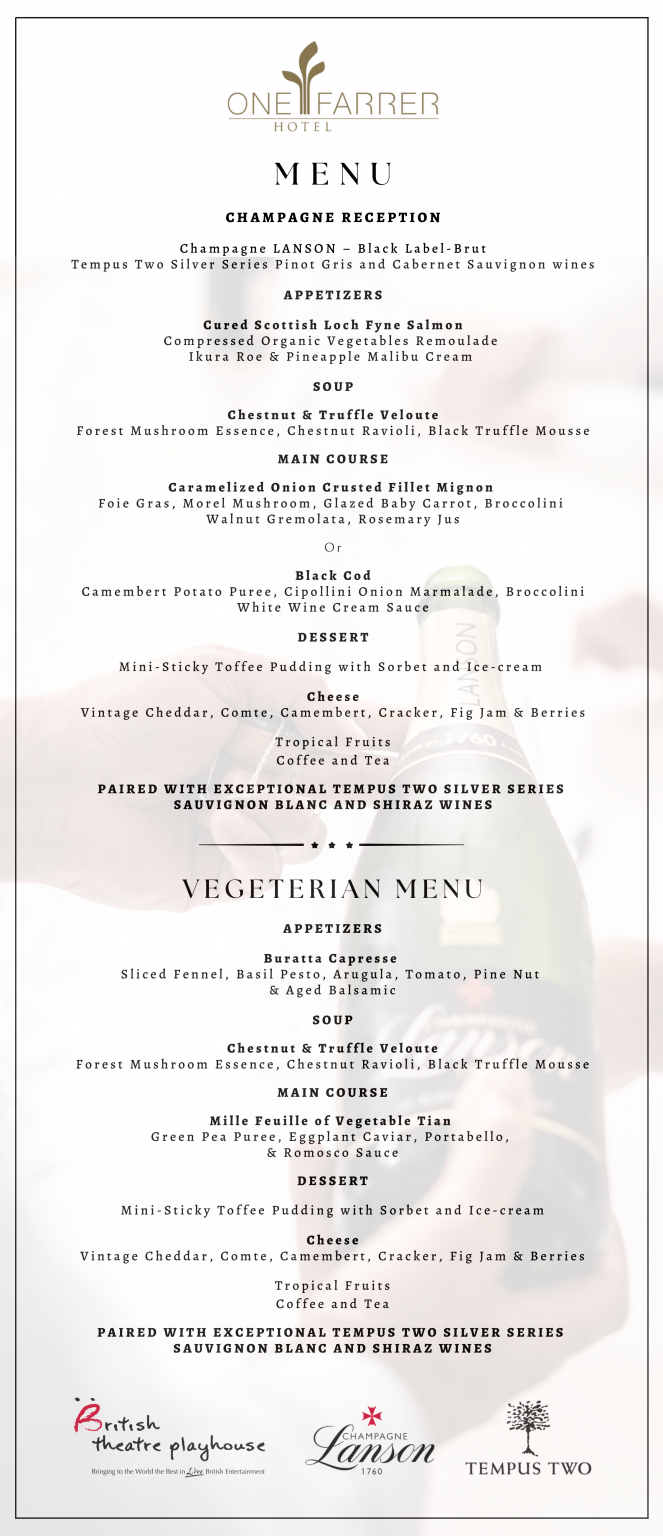 our excellent drinks
In partnership with Lanson champagne and Tempus Two Silver Series wines - Pop and Pour! We think you'll like what they can offer you at Singapore's Big Girls Don't Cry shows! It is worth pointing out that both the wines and champagne are excellent, and Champagne Lanson has been officially supplying Lanson Le Black Brut since 1900 to the Royal Court of England. Champagne Lanson is also selected as the Official Champagne of Wimbledon.