Enjoy this video reading of 'Covi, the little Christmas dinosaur' by acclaimed stage, television, film actors, and musical performers from London's West End. 
Enjoy Art with a twist!



Business innovation is so important, and we, at the British Theatre Playhouse, feel that Art can be re-imagined by engaging writers' intellectual works and creativity to complement the culture of a society. It feels 'theatre' to us!

This creative change is highly exciting for us during the pandemic. While we wait for live performances, we have been busy backstage. The British Theatre Playhouse has commissioned the creator of "Covi, the little green dinosaur", Susie Cullen to write her third 'Covi' book entitled "Covi, the little Christmas Dinosaur". The book will inspire and comfort children around the world during the pandemic and lockdown.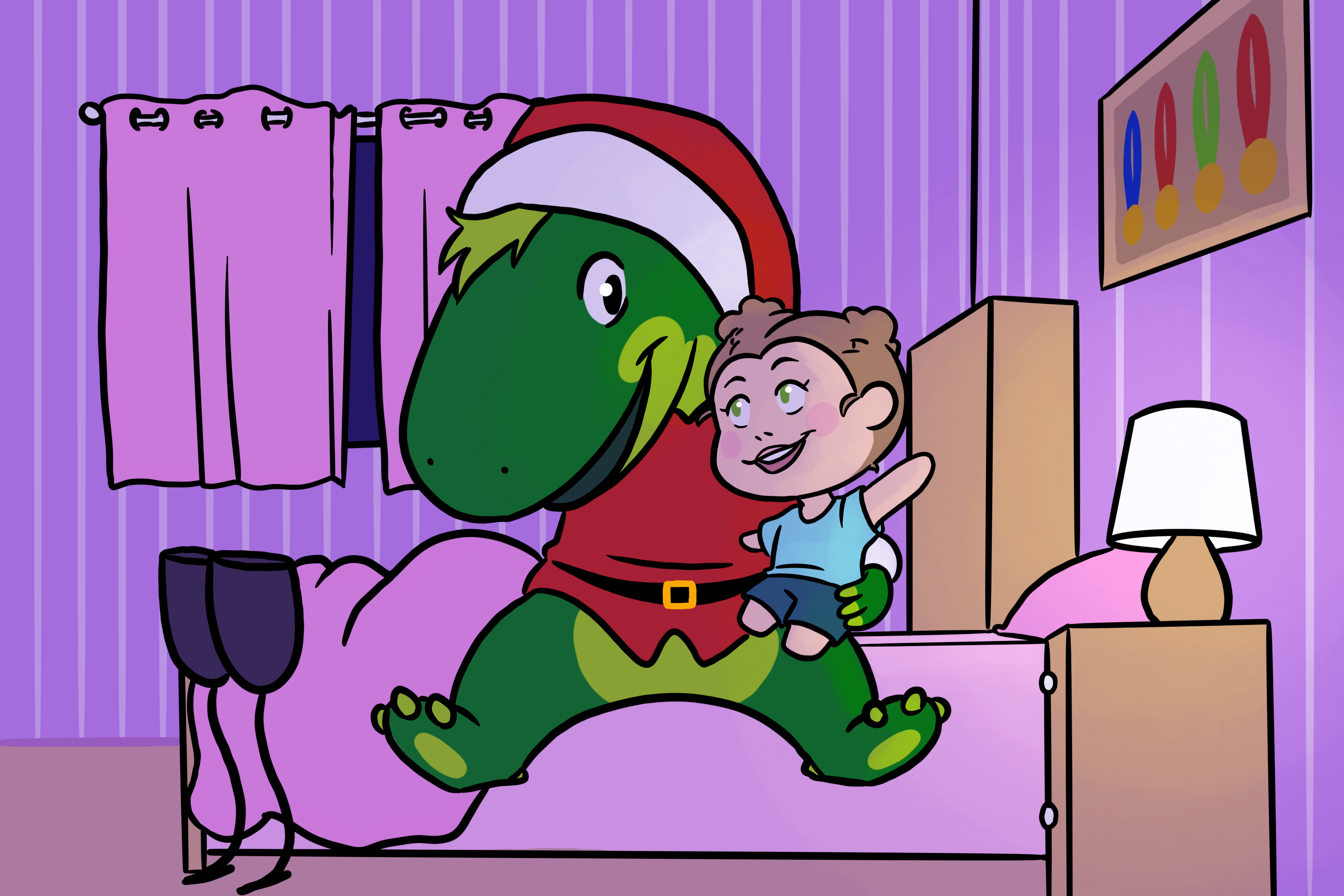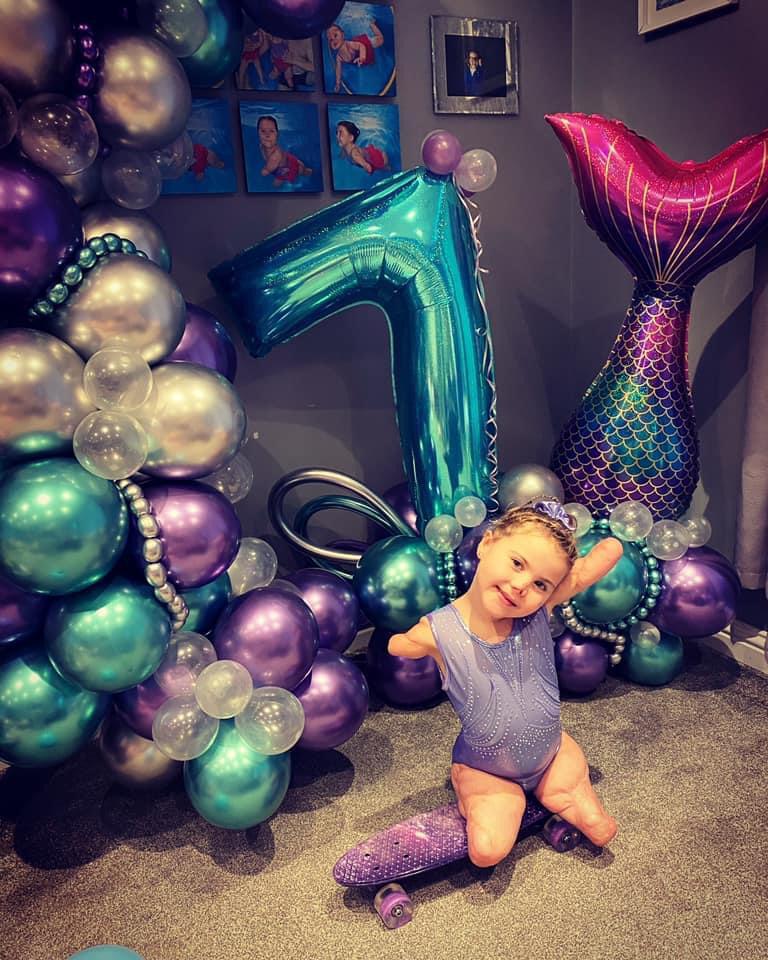 Covi, the little green dinosaur is the big star of Susie Cullen's children's books. Her first two storybooks – "Covi, the little green dinosaur" and "Covi, the little seaside dinosaur" launched in the summer of 2020 have been very well received.

Children love dinosaurs. Encouraging their keen interest led us to launch a third "Covi" storybook. We want to inspire them with kindness and the courage, energy and spirit of Covi, the little green dinosaur who helps Santa to deliver gifts to children during the pandemic and lockdown. We hope parents, teachers and their brilliant little learners will enjoy reading Covi's new Christmas adventure just as much as we enjoyed producing it with Susie.

Your support means the world to children in need:

Featured in "Covi, the little Christmas dinosaur" book is a real hero, seven-year-old Harmonie-Rose Allen, the first junior ambassador of a charity dedicated to fighting meningitis. Harmonie-Rose contracted meningococcal septicaemia as a baby and was given a 10% chance of survival. She lost all her limbs to the disease and has gone on to defy all the odds – she doesn't let anything hold her back and will represent Great Britain in gymnastics. Harmonie-Rose also enjoys skipping, jumping, running, drawing and even writing.
About "Covi, the little Christmas dinosaur" book:

Covi is a little green dinosaur who came to help the children when the world was locked down. Helpful, kind, fun and courageous – little Covi may be small, but he has a HUGE spirit! The book tells the tale of the locked-down Christmas of 2020 when the pandemic prevented Santa Claus from making his rounds. The helpful little dinosaur stepped in to save the day and Christmas was saved!
The storybook is beautifully illustrated and is written in rhyme to make it really good fun to read out loud!
The toys were packed and ready to go with Santa's list of children's names.
The reindeer were tethered to the sleigh, and little Covi took the reins!
"Good luck, fly safe and come back soon", Santa shouted them goodbye.
And the magical sleigh and dinosaur took off into the sky.
Offering fully inclusive content, the little dinosaur visits children of the world from Singapore, India, China and the UK. Britain's Harmonie-Rose Allen appears in this book. This courageous seven-year-old Meningitis survivor does not let her limb difference affect her goals and is an absolute inspiration to adults and children alike. With thanks, we are proud to donate part of the proceeds of this book in her name towards her school book fund.

This is a beautiful, topical tale that will appeal to adults and children alike. It is especially fun to read out loud at bedtime! Covi, the little Christmas dinosaur is recommended for children from aged 1-102!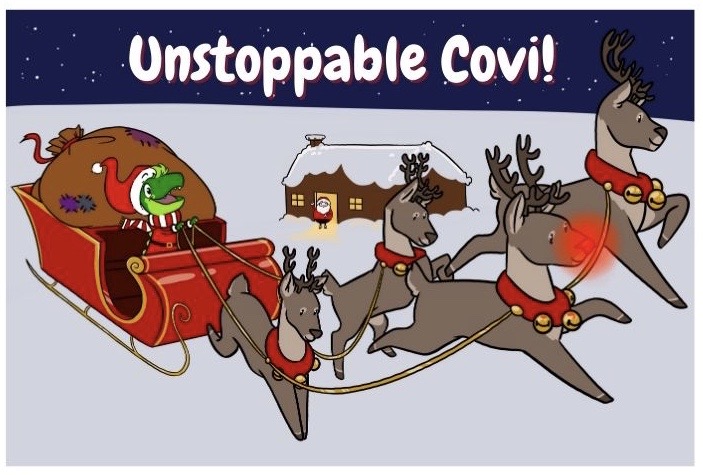 I have read it out loud from the beginning to end and it has great pacing and rhythm. I loved it. We will all be willing Covi on!


Kara Owen, British High Commissioner, Singapore
Covi, the Little Christmas Dinosaur is a delightful little story, full of the joys of Christmas, and every child's expectation of it, one that is captured so skilfully in Susie Cullen's beautifully crafted poem. Let's face it we've never experienced a Christmas quite like this before and hopefully, we never will again. Covi, the Little Christmas Dinosaur is the perfect stocking filler. One that will dispel all our fears during this festive season and bring us all hope. 'Spread love and joy wherever you may go and hold your friends and family dear'


Clive Francis, British stage, television and film actor
A very cool Xmas tale that marvellously brings together Xmas and with day-to-day global issues to which young kids can relate too. My kids loved Covi, the Little Santa Helper!


Matteo Vezzosi, Executive Director, Asia Toy & Play Association
When I heard that Santa Claus was in lockdown this year due to the global pandemic, I too wondered how on earth all the children would get their presents. I was delighted to read the magical tale of a helpful dinosaur called Covi who stepped in to handle the Christmas dash and save the day. I think we all agree that people throw away too much plastic which ends up in the oceans. However, I am quite confident that Covi, the Little Christmas Dinosaur will help solve this global problem.


Andrew Christon, General Manager, The British Club
Covi, the little Christmas dinosaur is an engaging and charming story that is perfect for Christmas, showing kindness and helpfulness of others
★ ★ ★ ★ ★ – What's Good to Read, UK