Big Girls Don't Cry ... "ART FOR CHARITY" GALA IN SINGAPORE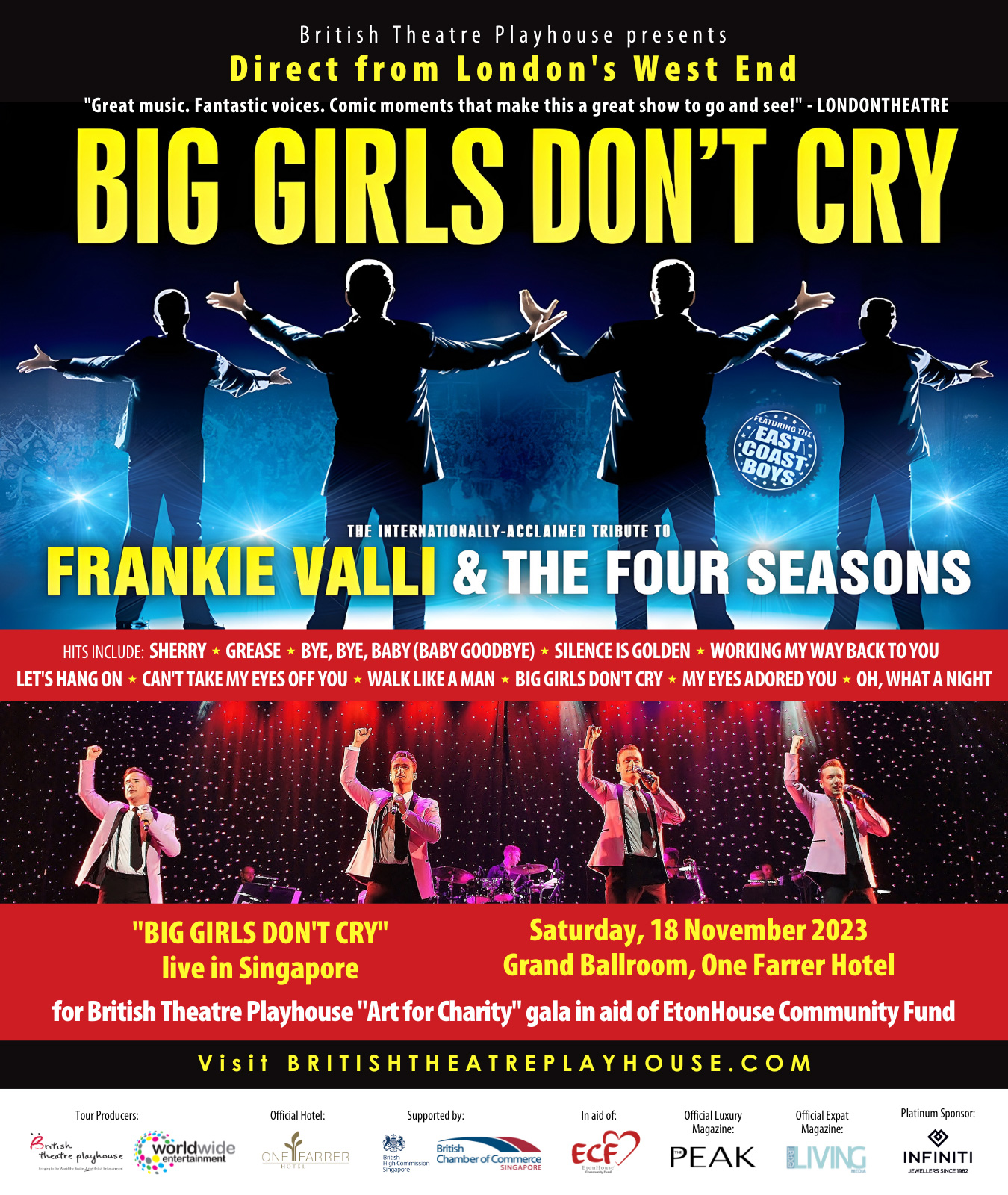 BRITISH THEATRE PLAYHOUSE "ART FOR CHARITY" GALA IN SINGAPORE
Under the Patronage of the British High Commissioner
H.E. Kara Owen CMG
In aid of the EtonHouse Community Fund (ECF)
on Saturday 18 November 2023, 6.00 pm onwards
at the Grand Ballroom, One Farrer Hotel
Dress Code: Stylish & Cocktail Formal
SYNOPSIS
The British Theatre Playhouse (BTP), in collaboration with EtonHouse Community Fund, warmly invite you to the British Theatre Playhouse "Art for Charity" Gala event on Saturday, 18 November 2023, from 6 pm onwards, curtain-up is at 7 pm.
Held inside the Grand Ballroom of One Farrer Hotel, it will be attended by all the gracious and good in Singapore, including the British High Commissioner to Singapore, H.E. Kara Owen. It will be a gathering that will have the social scene buzzing for weeks! 
Be transported into another world – love, joy and connection – and enjoy an evening with "Big Girls Don't Cry" from London West End, introducing the "Jersey Kids from EtonHouse". 
The talented students have an exceptional performance for you. Looking forward to creating unforgettable memories with you.
You will also make a difference in the lives of underserved children in Singapore. Your participation will offer them educational opportunities that will change their lives.
About "Big Girls Don't Cry" – Live in Singapore
"Big Girls Don't Cry" is the ultimate Frankie Valli and The Four Seasons musical concert! It has all the classics for musical fans – Sherry, Grease, Bye Bye Baby, Beggin', Silence Is Golden, Working My Way Back To You, Walk Like A Man, My Eyes Adored You, Can't Take My Eyes Off You, Oh, What A Night, Our Day Will Come – And many, many more! Direct from London's West End, the show has been touring the UK and internationally for 17 years.
If you like "Jersey Boys" (the smash hit West End & Broadway Musical about Frankie Vallie & the Four Seasons), in that case, you'll enjoy "Big Girls Don't Cry" … the songs are timeless and, till today, have a lasting value – authentically recreating the sounds of Frankie Valli and the Four Seasons – the singing, performance and harmony are top-class!
Suitable for children above 12 years of age.
FOR MORE INFORMATION ABOUT THE SHOW, CLICK HERE
About the charity – EtonHouse Community Fund:
EtonHouse Community Fund (ECF) was set up in 2015 by EtonHouse International Education Group to give back to society. Today, ECF is an independent Institution of a Public Character (IPC) charity and a member of the National Council of Social Service (NCSS). ECF has invested over $3 million in various programmes, impacting over 16,000 children and youth.
ECF changes lives one child at a time. Sonia, an ECF beneficiary, has had a difficult start to life. Brought up by a single mother, she looks forward to the ECF Joyful Learning Programmes offered weekly. The ECF sessions have helped her with her reading and writing and have given her the confidence to tackle challenges in primary school, setting her up for success in school and life.
You can watch her story here (5 mins) 
BTP "Art for Charity" appeal and ticket details:
We thank you for your generous support in purchasing tickets. The appeal on behalf of underserved children will receive a donation of 30% of the gross proceeds from ticket sales.
Premium Champagne tickets: $500 each, with the best reserved "Front Row Seats", a welcome champagne reception with canapes on arrival, the show, and a cocktail reception with free-flow wines during the interval.
CAT 1 tickets: $390 each, including a welcome drink, the show and a cocktail reception with free-flow wines during the interval.
CAT 2 tickets: $370 each, including a welcome drink, the show and a cocktail reception with free-flow wines during the interval.
Book Online: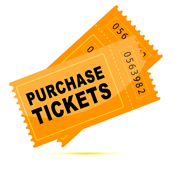 "SEE & SAVE" 
We love putting together lovely deals for you. Book your stay at the One Farrer Hotel and enjoy the following special room rates with breakfast:
SGD$245 ++ with one breakfast for one night stay
SGD265++ with two breakfasts for one night stay
To enjoy "See & Save" room rates, simply present your show tickets to the receptionist upon checking in at the hotel. To help you book your room in advance, please email info@britishtheatreplayhouse.com. 

Subject to availability. Terms & conditions apply.
For enquiries,
please call +65 6449 4855
or email info@britishtheatreplayhouse.com